Colleagues and friends
For all of us working at the Mary Lyon Centre this may seem obvious, but on days like the 13th of September it really felt like we were among family.
The Fun Day was blessed by lovely weather and a great atmosphere in which colleagues could wander around site, play some hilarious games, eat together, and enjoy some healthy competition. We think this is fast becoming a site tradition, worth a special trip to our lovely campus.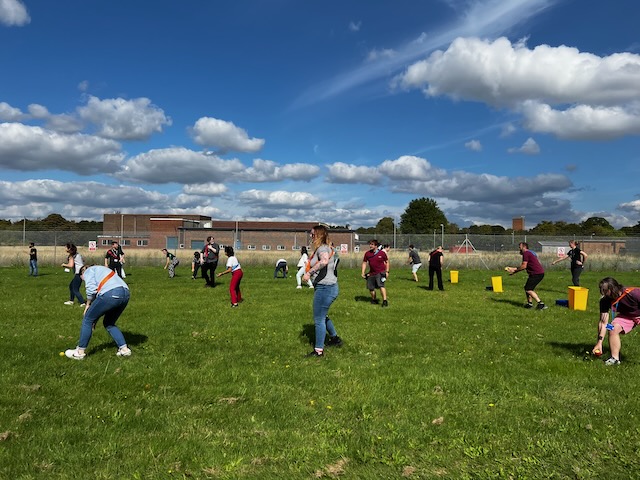 Proceedings started with our traditional MRC Harwell Bake-off, for which we invited our retired former colleague Christine to be the very competent judge required for such an important competition. Skills and creativity were rewarded, and worthy winners chosen. A raffle was also available with some very 'interesting' prizes to be won!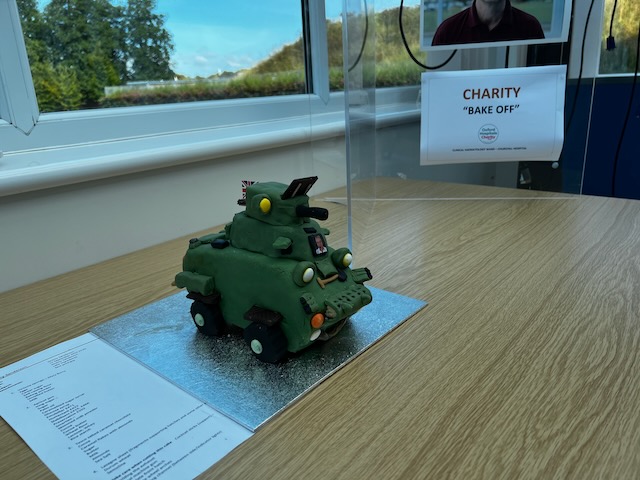 The site was then open for a selection of individual and team games and that's when the day came to life with laughter and banter and a few funny photos to make sure we (and they) are not allowed to forget!
Developing a sense of community has always been part of working at the Mary Lyon Centre and, as we're nearing our 20th anniversary, we can safely say that occasions like this one cement our feeling that this is a home away from home.
A more serious side to it
For all the much-needed fun and games that the day provided, there was a more serious side to the organisation of the events.
As we have reported before, we recently lost a friend and colleague, Ade Elsley, and we have decided to support a charity chosen by his wife, who is also a close friend of many of our colleagues. All the money collected during the fun activities was therefore donated to the Oxford Hospitals Charity to help them carry out their vital work supporting patients throughout the Oxford area.