Jerome Sherdrack – IT Support Technician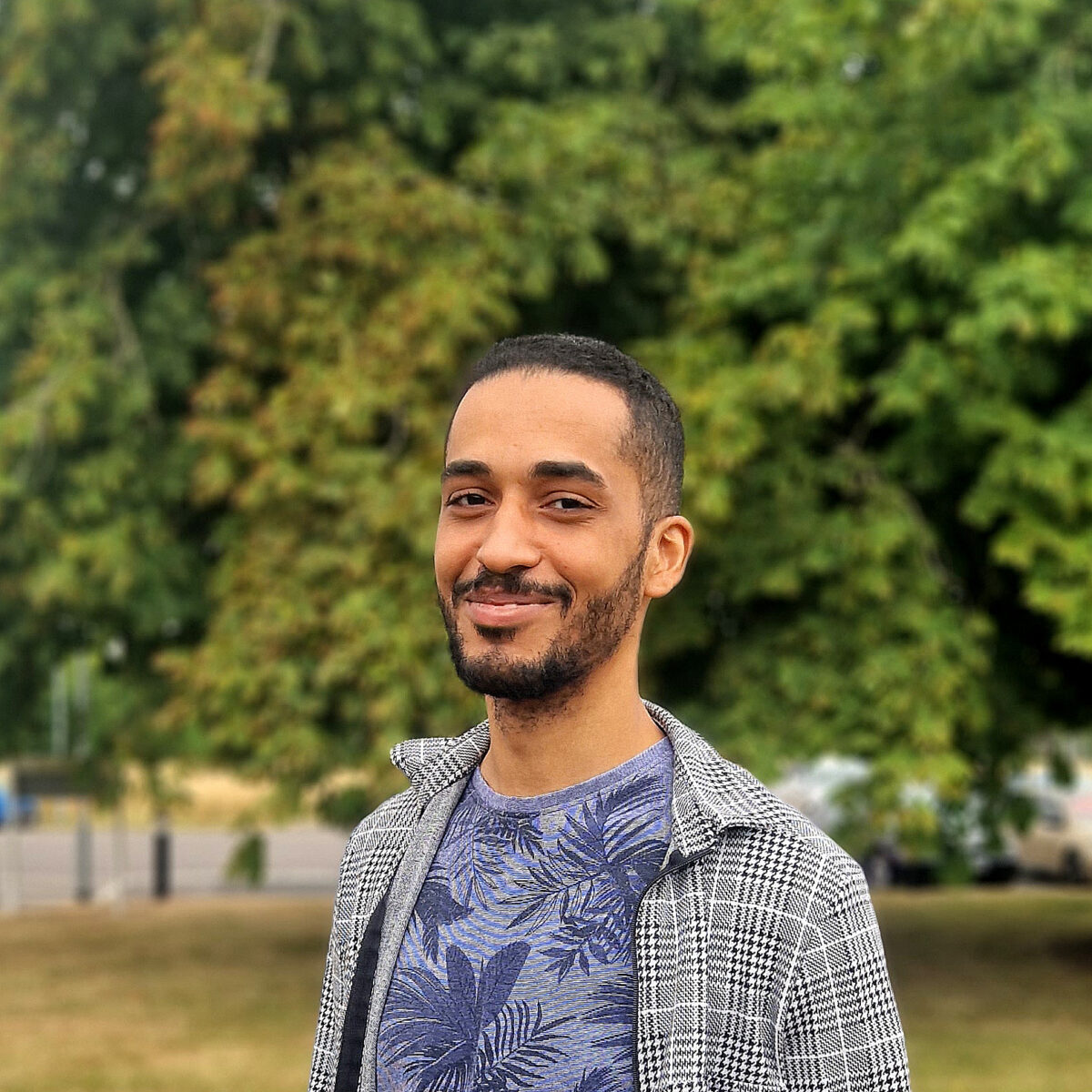 What is your role at MRC Harwell? How long have you worked here?
I work as an IT support technician. My job is to help colleagues who are having issues with their computer devices and/or need access to some software or hardware. I have been working here for two years. I'm also doing a secondment with the Data Management team, where I create softwares that cut out a lot of manual labour to promote efficiency, by automating data collection and storage, ready for processing and analysis.
What is your career/education background?
I went to secondary school in Ghana, then moved to England and completed my bachelor's degree in computer science. After university, I started working for a banking company as a first-line support member and then arrived at MRC Harwell as a support technician.
Did you see yourself doing this kind of job when you were younger?
No, I liked working with machines or robots. Now I'm more into software development but I still like robotics.
What do you enjoy most about your job?
The people I work with are very nice and friendly. My colleagues and manager are very supportive. I'm able to work independently and can count on my colleagues to brainstorm good ideas when we're facing difficult situations.
How has your role changed?
I started a secondment with the Data Management team about six months ago to boost my skill in software development. So far I've learned a tremendous amount, including testing and integration, planning and requirement gathering, analysis, and implementation, and I'm very happy to have had this opportunity.
What advice do you give to new colleagues starting in junior roles?
Don't stay too long in your roles. Once you feel you're confident, have learnt everything and can handle any task that is given to you, look for another better role where you can gain more knowledge. Don't be stagnant. Don't stop learning.
It helps to get a certificate that shows you can do the role you're applying for, such as networking, cyber security, or data management, for example. It serves as an extra good tick on your CV.
What are the skills you have gained during your career that have made the biggest impact?
In IT, it's more about getting multiple skills to be able to assess your issues better. The skills I'm developing with the Data Management team will be useful for any future work in software development and give a better understanding of database design concepts.
What do you like to do outside of work?
Outside of work I like to play games and chill with friends.